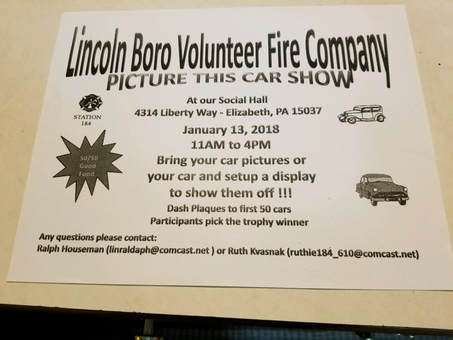 Please Share with your Neighbor's who might not have social media, computers or cell phones.
If your garbage
was not picked up
, you can go to this link
www.bigssanitation.com/missedpickup.htm and report your missed pick up.
Big's Sanitation is the new licensed garbage hauler for Lincoln Borough as of October 1, 2017. If you would need something from them you can reach them at 724-379-4331. It is a requirement that all homes must have garbage services. However, if you are a business you can choose your own hauler. Please take note the last bill you paid for County Hauling was for the last quarter up to October 1, 2017. You will be receiving a bill from Big's as soon as service starts.
Your pick up day will be on Tuesday and they request for you to have the trash out the night before.
Holiday Schedule- They will run 1 day behind
following
the holiday, if the holiday is in the middle of the week we will pick up on our regular day until the holiday and then the remaining part of the week will be 1 day behind. The following is a list of the holiday's observed.
New Years Day
(Monday, January 1st, 2018) Wednesday pick up
Memorial Day
(Monday, May 29th, 2018) Wednesday pick up
Independence Day
(Tuesday, July 4th, 2018) Wednesday pick up
Labor Day
(Monday, September 4th, 2018) Wednesday pick up
Thanksgiving Day
(Thursday, November 23th, 2017) regular day pick up
Christmas Day
(Monday, December 25th, 2017) Wednesday pick up
If you would like to request a Borough record:

The Open Records Officer is Assistant Borough Secretary, Tammy Firda. You can retrieve a right to know request form or get information on the "Right to know law" by clicking on the button below.

Right to Know Request Forms may be faxed to (412) 751-3590, or mailed to Lincoln Borough, 45 Abe's Way Elizabeth, PA 15037, or brought to the Borough Building in person. There are charges associated with the copying of requested documents.
Nixel
Signing up below for Nixel will keep you in touch with public safety announcements, recreational activities and other items going on in the Borough. Put in your mobile number and e-mail address and zip code. Anytime the Borough has an announcement, you will receive it via e-mail or on your cell phone.

Borough of Lincoln
45 Abe's Way
Elizabeth, PA 15037