---
The Borough office will have special hours the week of April 11, 2016 - April 15, 2016. The office will be open M-W-F from 9 am - 1 pm. The Tax collector will maintain her regular hours. As always, the police department is open 24 hours through 911.


Spring Clean up!!!
Join us on April 30, 2016 @ 9:00 am for the Annual Lincoln Borough Clean up. We need volunteers. Even if you can't get out and help around the Borough, just clean up in front of your property or road. We provider the vest, gloves, and garbage bags. Call the Borough office for supplies. We start at the Municipal building. We have a bus that will pick you up and drop you off. When you are all finished around 12:00 we provide a lunch!
Join in the fun and Keep our Borough Beautiful.
Call office at 412-751-2655 to sign up. We need a count for lunch.
Dumpsters will be available at the Municipal building on April 30, 2016 starting at 9:00 am. You must be a resident to use them. No electronics, paints, chemicals, prescription drugs or tires. We can help provide you with information on the disposal of these products.

Lincoln Borough Volunteer Fire Company Car Show
July 9, 2016 11 am - 4 pm
$5.00 Registration fee - registration by 1:30
Rain date July 17, 2016
Dash Plaques to the first 100 cars
Top 25 awards plus best of show
Entertainment, Chinese auction and good food!
Any questions contact Ralph Houseman-



linraldaph@comcast.net



or Ruth Kvasnak - ruthie184_610@comcast.net

Nixel
Signing up below for Nixel will keep you in touch with public safety announcements, recreational activities and other items going on in the Borough. Put in your mobile number and e-mail address and zip code. Anytime the Borough has an announcement, you will receive it via e-mail or on your cell phone.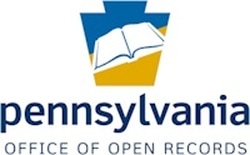 If you would like to request a Borough record:

The Open Records Officer is Denise Murrin-Macey Borough Secretary or Assistant Borough Secretary, Tammy Firda.
You can retrieve a right to know request form or get information on the "Right to know law" by clicking on the button below.

Right to Know Request Forms may be faxed to (412) 751-3590, or mailed to Lincoln Borough, 45 Abe's Way Elizabeth, PA 15037, or brought to the Borough Building in person. There are charges associated with the copying of requested documents.


Borough of Lincoln
45 Abe's Way
Elizabeth, PA 15037